Regular price
$200.00 USD
Regular price
Sale price
$200.00 USD
Unit price
per
Sale
Sold out
 Contact us
 

if you have any questions.

Specifications Below.
Materials

SAE 316L Stainless Steel 

Non-magnetic

metal
Commercial grade quality
Design & Manufacture Philosophy

PHILOSOPHY IN COMMON

Commercial quality:Durable to use 
Metal finishing:Brushing/Cleaning (SSPC—SP7)

Bottom shape :Nature curved after 9 bar extraction, NOT FLAT. 

---------------------------------------------------------

BLEND-UNEVEN EXTRACTION

We try to cover the whole bottom area of Filter Basket with different shapes of holes but in a irregular layout. 
We want the water make a detour to run through the puck. 
The blend series basket has an ability to fusion the coffee taste in a harmonic way. 

The taste profiling is more like the great design of IMS filter basket. 

---------------------------------------------------------

SOE-EVEN EXTRACTION

The design philosophy of SOE series is full pattern design.
We try to cover the whole bottom area of Filter Basket with different shapes of holes. 
We want the extraction goes as even as possible.
We want the water runs through the shortest path. 
The soe series basket has the ability to keep the coffee taste simple, straight,and clear. 

The taste profiling is more like the great design of VST filter basket.  

 
Buying Guide

Its tough choice, but you can still buying wisely. The choice depends on how many baskets are you going to buy . there's some point you need to know.

Our baskets has it's own name and apply a different pattern of holes.

e.g.SOE/SPIRIT,SOE/CLASSIC,SOE/EVEREST,SOE/KUROSHIO,BLEND/ORIGIN,BLEND/4STEPS,BLEND/CHECKMATE, ETC...

Different name has different tasting profile due to the pattern and flow rate design has an effect on extraction.

How to choose wisely depends on the budget

if you only buy one basket.

for Milkbase Drink :BLEND/ORIGIN ,SOE/CLASSIC,or SOE/KUROSHIO.
for Black coffee :BLEND/4STEPS,SOE/SPIRIT,or SOE/EVEREST.
for BOTH milkbase and black coffee:BLEND/CHECKMATE

If you buy two baskets.

SOE/SPIRIT,BLEND/ORIGIN. OR  SOE/CLASSIC,BLEND/4STEPS
ONE SOE basket WITH ONE BLEND basket

If you buy Three Baskets.

We recommend you buy 4 of them. 

If you buy "A FULL SET OF FOUR baskets".

You will face tough choice every morning just like me.

How to save Shipping charge.

DHL has a minimum shipping cost that within 4 baskets will be the same price, so we recommend you arrange a group buy.

If you want to buy shower screen

IMS competition shower screen works well in commercial, we highly recommend. 

If you want to buy filter basket other than 58mm

IMS basket would be the best.
Compatibility

E61 Groups
FAEMA
SANREMO
LA MARZOCCO
SYNESSO
SLAYER
MAVAM
KEES VAN DER WESTEN
NUOVA SIMONELLI
VICTORIA ARDUINO
BARISTA-ATTITUDE

Etc…
Recommendation

Recommend Dose :
Recommend Tamper Size :

For 10 gram dose 58.2mm
For 18 gram dose 58.5mm

Ridgeless Inside Ridged Outside :

Ridgeless smooth inner wall with potafilter spring holder rim outside
Suggested Work Flow

WORKFLOW

Adjust your Brew boiler Temperature:

Dial To 98°C ( 208.4°F): Higher than normal basket Situation.

Suggest Water Debit:

80~200ml/10sec, small water debit will cause some unstable extraction.

Grind beans:

RDT if you want.
14~18grams for H24.7 , I would suggest 16g would be a good start.
Grind finer(3 intervals or notches ) than normal, somewhere close to Turkish garde. e.g. If you use 18gram before, try 16 gram dosage but Finer ground.

Prepare your puck:

No

 Bottom Filter Paper. 
Wdt if you want, I think that helps, especially when extract under  low bar.
Easy Tamping within 15 kgf , Flat base or Ripple base.
After Tamping ,No Top Paper ,No Metal Puck Screen.

Preinfusion with Low Pressure and shorter time:

e.g. 0.5~2 bars, no more than 5 sec.

Brewing Pressure:

The lower the pressure the higher the flow rate.
Light Roast : 4~6 bar
Medium to Dark Roast : 6~10 bar
No more than 10 bar

Brewing Time: 

Doesn't really matter how long it takes, stop when you think its enough coffee liquid to drink. 

Brew Ratio:

From 1:3~1:20 will be recommended.(YES, 1:20 not a type error)
High quality light roast beans can reach the high ratio. 

After brewing ,rinse basket with hot water, and detach portafilter from your group head.This helps to prevent basket from clog coffee grounds.
Enjoy your coffee.
Tasting Profile

It depends on your PASSION.

Espresso shot thru WAFO basket extracts well at a large range of brew ratio.(From 1:3 ~ 1:20 )

With PASSION , there's much more tasting profile to discover.

 
View full details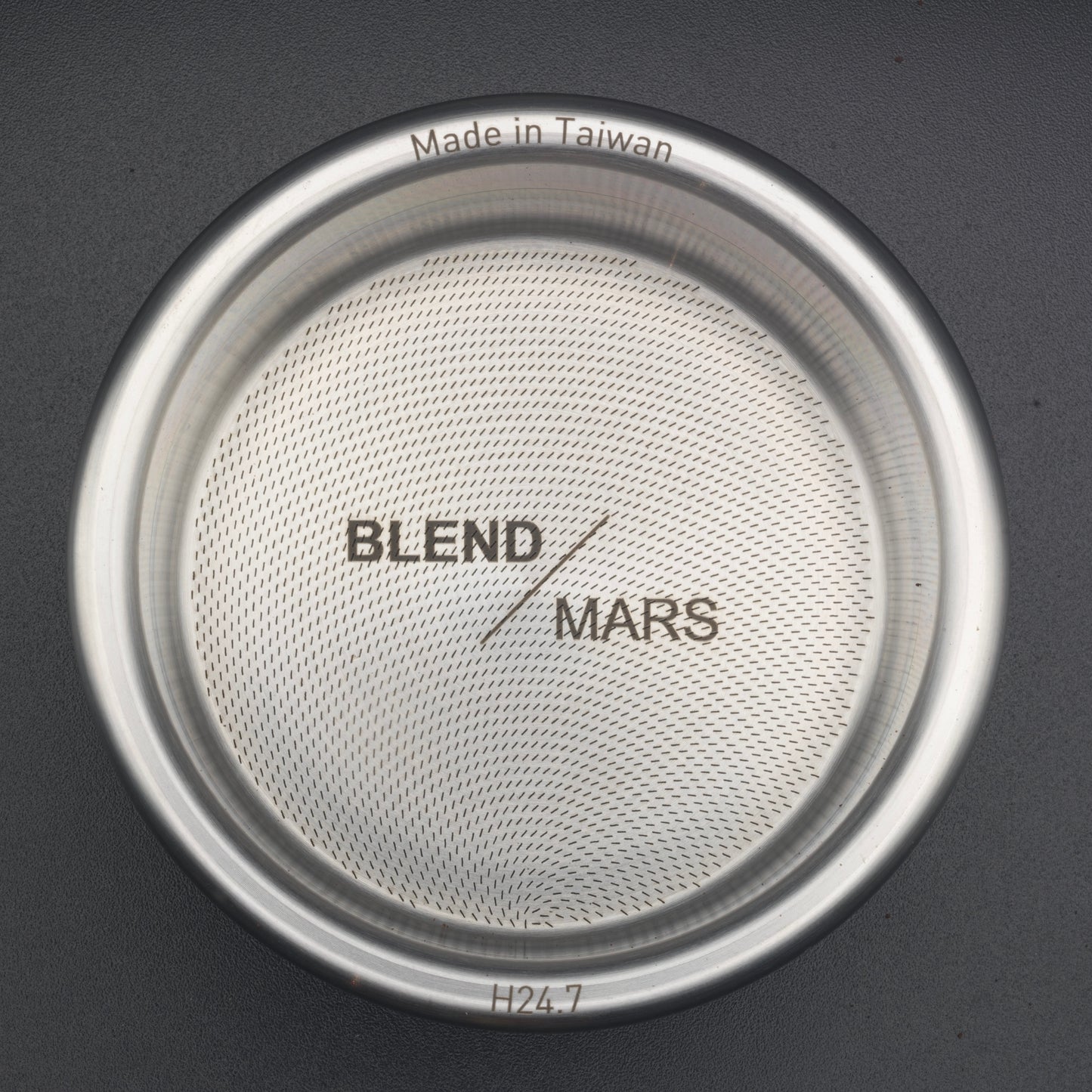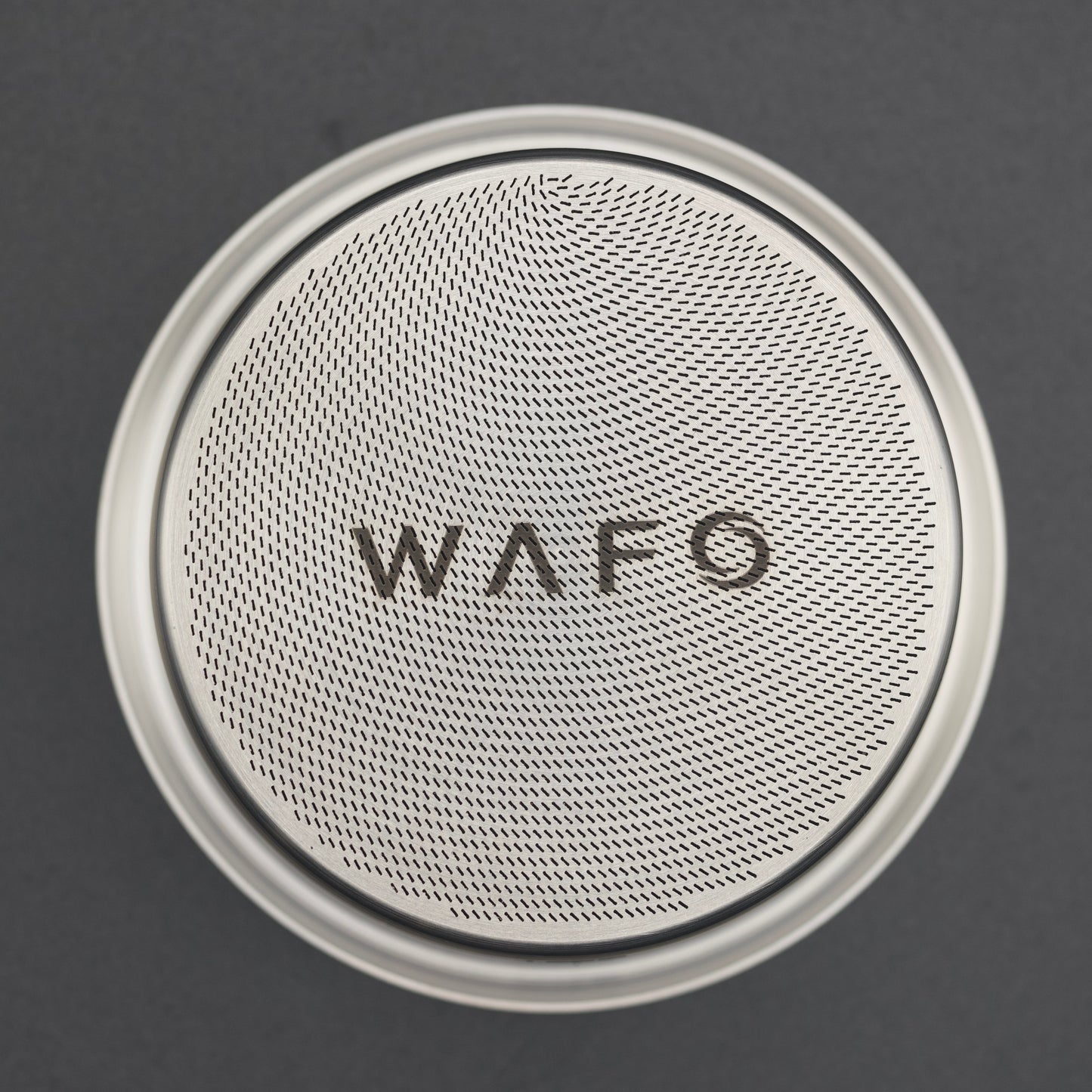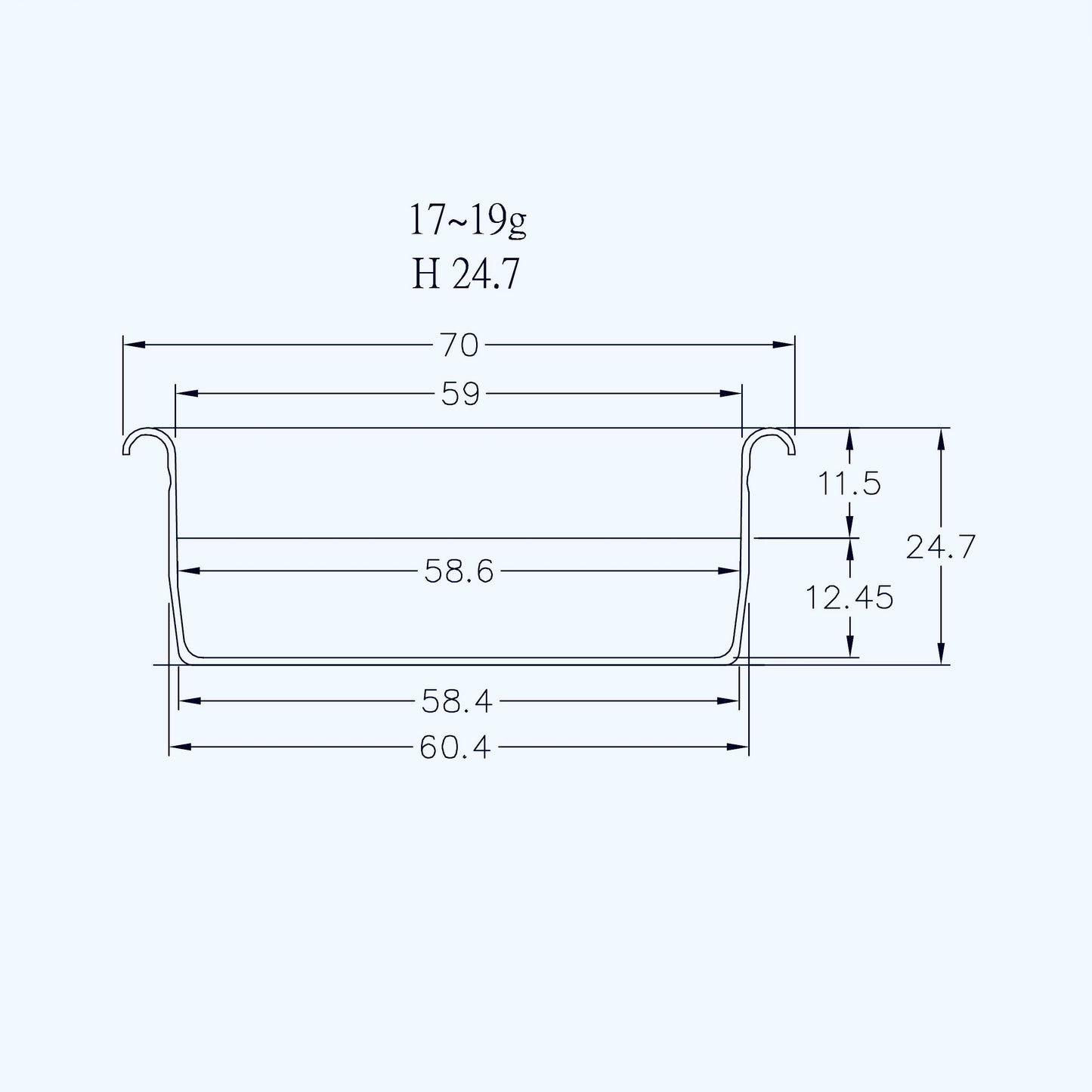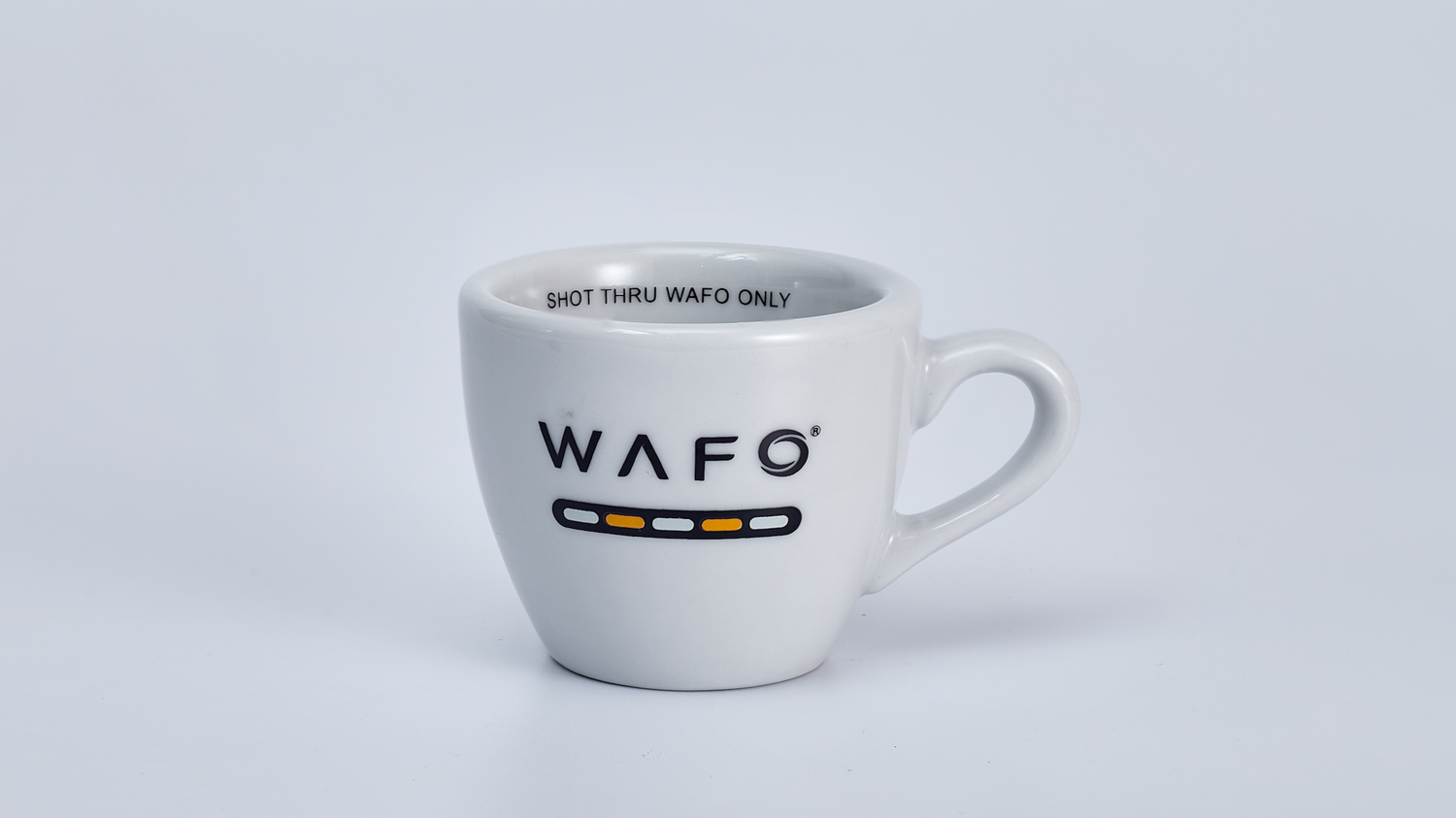 SHOT THRU WAFO ONLY
If you have any questions on ordering contact us using the button below!
Email Us